This post contains affiliate links
Nesting on this beautiful first Sunday in August.
Welcome to Nesting! If you are new here, it is a little round up I do with some random thoughts, all of my favorite finds and things that have been happening on the blog. Grab a cup of coffee and come curl up!
Somehow August snuck in and I can feel fall trying to slowly make it's appearance. The air has been cooler and breezy and I can almost taste the pumpkin spice. But I'm still trying to savor every last bit of summer.
I saw something on social media this week that really struck a cord with me. Between the Taylor Swift Era's Tour and the new Barbie movie, this summer is all about reclaiming your girlhood and femininity. Think about when you go out and another woman compliments you on your outfit, it feels good, it's empowering. Getting dressed up with your best girlfriends and going out to the Swift concert or to see Barbie is a similar experience. Thousands of woman all in the same room who all enjoy the same thing and want the same thing – to be themselves and enjoy their girlhood. Whether you're a Swiftie or not, or heading to see the Barbie movie or skipping out, I think the moral of the story is we're in an Era of Women coming together.
Here's what's been happening on the blog lately-
I shared my DIY for My Beach Memory Box. If you are going to the beach this summer this is one you will want to do!
These fun Barbie Cocktails or drinks for your next girls night.
4 of my favorite Zucchini Recipes
This fun Back to School Countdown  is a great way to get the kids excited and prepared for getting back in their routines.
What I've been watching and reading.
The Summer I Turned Pretty – I'm a little late to the party with this one but oh em gee when I say this is the perfect show for all the summer feels. I binged the first season in one day.
I wasn't sure what to expect with the new season of The Real Housewives of New York City. I've long been a fan of the original cast but I have to say I love this new group of ladies.
I just started and finished Don't Let Her Stay. If you're in the mood for a psychological thriller that is hard to put down, read this one. I read it in 2 days!
Current Amazon Favorites
This outfit has been on repeat. It's so breezy and comfortable.

Here are some of my favorite finds on the web this week:
This refreshing peach sangria from Simply 2 Moms.
5 affirmations for an August reset.
This floating candle summer table.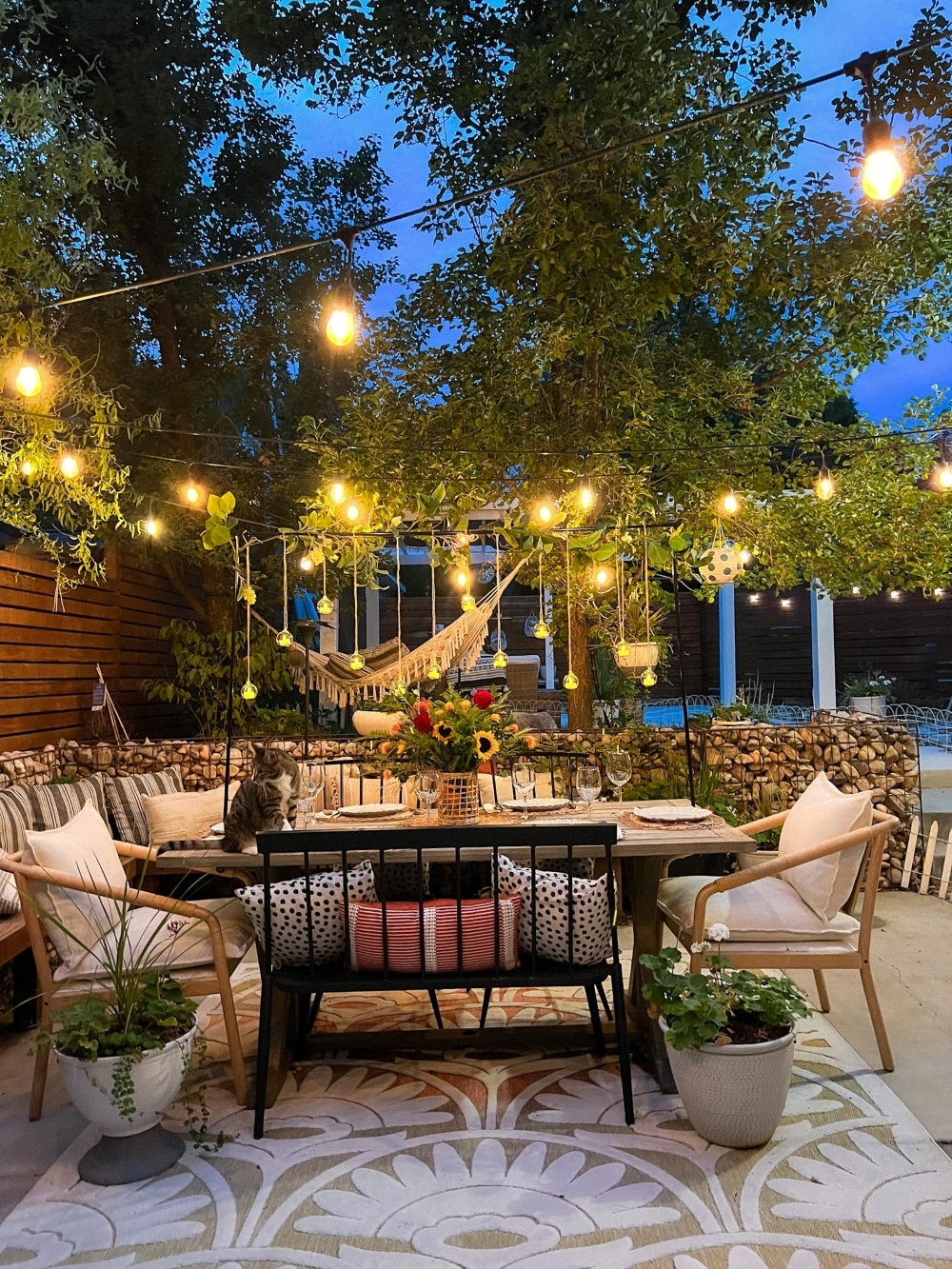 My friend Jen's New England Lobster Cobb Salad
These back to school must haves.
I hope you all enjoy the rest of your weekend!!!
Sign up below so you never miss a post